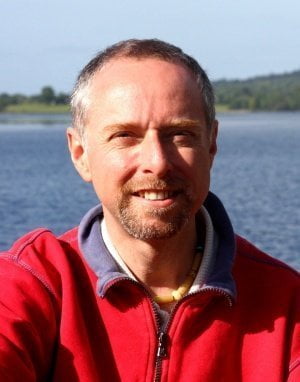 Jon has been singing, directing, coaching and performing in Harmony groups for over 30 years. He teaches many styles of singing including classical SATB, Taize, Gospel, Georgian, Sacred songs from various religions and cultures, Rock and Pop as well as his own A cappella arrangements.
Though he teaches many styles of music his speciality is Barbershop Harmony. He has been in several successful Barbershop quartets winning a total of 9 National medals including 4 Bronze, 3 Silver and 2 Gold. He has represented the UK at two International Barbershop competitions in Pittsburgh and Salt Lake City.
His workshops take him all over Europe including UK, Ireland, Holland, Italy, Prague and Spain. Many of these events allow people with very little singing experience to discover the wonder and joy of creating harmonies through song.
He is a key educator of Harmony singing and Chorus Directing in BABS (The British Association of Barbershop Singers) and Making Music (a national organisation of over 2800 musical groups) and has been a qualified BABS singing judge.
His noted quartet appearances include Disney World, Goodwood Revival, Orient Express and National TV including "You Bet", "Terry and Gabby", "Emmerdale" and "Ant & Dec's Saturday night takeaway" as the coach for teaching Ant's team of celebrities.
Jon has been awarded with a lifetime achievement award for a long and valuable service to barbershop singing in Britain, particularly for his work on Learn-To-Sing courses which has inspired many thousands of people to take up singing. He has now entered the BABS Hall of Fame.