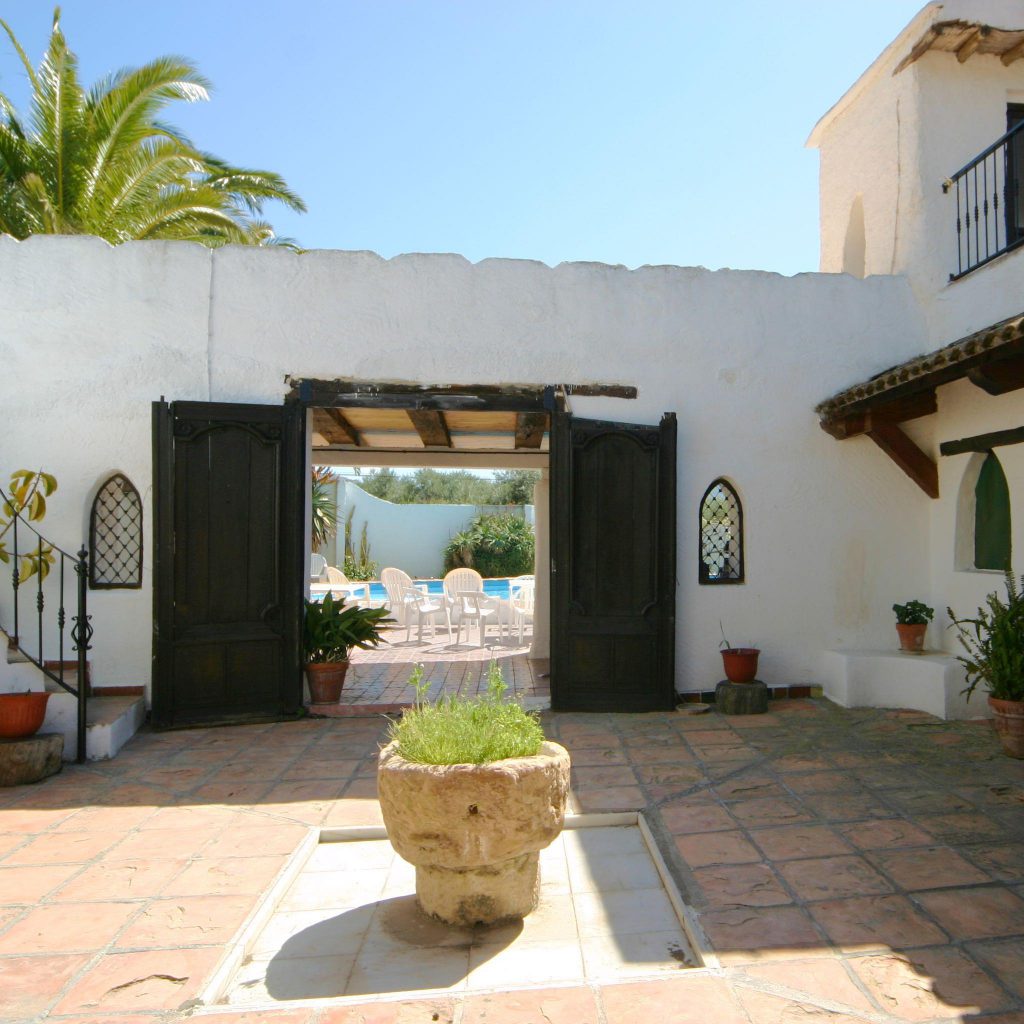 Singing Holiday in Spain
We are thrilled to be returning to the Cortijo Romero retreat in Southern Spain (Orgiva).
The mountain setting is stunning, with clear, uplifting air and spectacular views. The centre itself is beautiful, with traditional Andalucian buildings surrounded by gorgeous gardens and a pool scented with jasmine. It's easy to get to, excellent value for money, and you're likely to meet others who you'll enjoy connecting with too.
This is the last time we'll be going to Cortijo Romero for a while, we plan on trying somewhere new next year.
The price includes the following:
Accommodation,
Full board meals
Workshops
Storytelling by the renowned Jane Flood
Day trip out with a guide
Early-morning Yoga or T'ai Chi
Group meal in a local restaurant
Swimming Pool
Reasonably priced bar
Opportunities to explore the local area
All meals at Cortijo Romero are vegetarian. They will cater for special diets, such as Wheat-Free, Dairy-Free, Gluten-Free, Vegan etc for a surcharge of £21.
You will need to make your own travel and insurance arrangements. The nearest airport is Malaga which is a 1.5 hour drive to the retreat. Cortijo Romero can arrange airport transfers for £28 each way (this includes the transport for the evening out to a local restaurant).
We also recommend you have a valid EHIC card.
The holiday will be limited to 34 people including teachers. The centre has 11 single rooms, 7 twins and 3 doubles all with a private bath or shower.
Videos
How Much
A shared room (twin or double) is £749 per person
A single supplement is £50
How to Book
This holiday is going to fill up very quickly so please book early.
Check with me that we still have spaces (if you have already said you are interested then you are on the list)
Let me know if you need a single, twin or triple room. Due to limited single spaces please consider sharing if you can.
Let me know if you have any special dietary requirements. There is an extra charge for special diets.
As soon as we have told you we have a space for you, you will need to send me a £195 deposit per person.
The balance will need to be paid 2 months before the holiday
If we are full by the time you want to book you will be placed on a waiting list. Places are only secured once the deposit has been received. If you have reserved a place but not yet paid a deposit you run the risk of losing your place to someone else on the waiting list.
Please only book your flights once we tell you to go ahead. 
Please send your deposit(s) via BACS to:
Jon Conway
40-20-10
41166956
Reference: CR Holiday
or cheque made out to
"Jon Conway"
9b Long Ground
Frome, Somerset BA11 1PJ
Links
Event FAQ
Please don't book flights until I tell you to as that will be when the holiday is definitely going ahead.
What are the airport transfer times?
Can I arrive earlier or stay later?